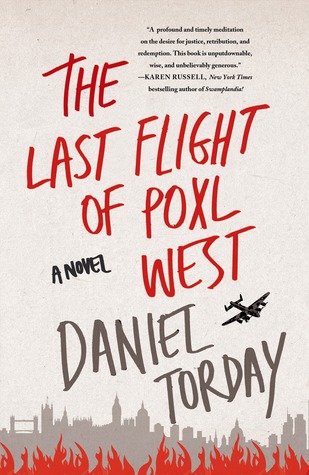 *This ARC was provided for free by the publisher through Netgalley in return for an honest review.
Pub. Date: 3/17/2105
Publisher: St. Martin's Press
4 of 5 stars ★★★★☆
This book is incredible. The writing style is unique, but the stories seem to rise from the page. I skimmed this book, so I'm holding off giving it a full review. I've just worn myself out on WWII lit for a while. From what I've read, it will be a really good read from start to finish. Here's the summary via Goodreads:
All his life, Elijah Goldstein has idolized his charismatic Uncle Poxl. Intensely magnetic, cultured and brilliant, Poxl takes Elijah under his wing, introducing him to opera and art and literature. But when Poxl publishes a memoir of how he was forced to leave his home north of Prague at the start of WWII and then avenged the deaths of his parents by flying RAF bombers over Germany during the war, killing thousands of German citizens, Elijah watches as the carefully constructed world his uncle has created begins to unravel. As Elijah discovers the darker truth of Poxl's past, he comes to understand that the fearless war hero he always revered is in fact a broken and devastated man who suffered unimaginable losses from which he has never recovered.

The Last Flight of Poxl West beautifully weaves together what it means to be a family in the shadow of war— to love, to lose, and to heal.
If you're a fan of All the Light We Cannot See, Life After Life, and other WWII era reads, then go and check this one out!
Full review to come.